Well, well, well: Vac-Tron wet excavation system comes to the rescue!
LMD Vacuum Excavations recently helped a homeowner in the Midlands excavate an old well he had uncovered on his property. LMD deployed its wet excavation Vac-Tron unit to site; one of only a handful of such units in the UK.

LMD's client was looking to reduce his substantial water bills. Not only did the property have a swimming pool, it also had an underground lawn irrigation system.
Over many years a significant amount of debris had fallen into the well. Although it wasn't compacted, the debris needed loosening to reveal the well waters below and enable the homeowner to identify the depth down to the water table and, subsequently, the depth of the well itself.
LMD Vacuum Excavation's solution was to lower a high-pressure jet washer on an extension arm. The jet washer was then activated and the Vactron unit removed the resulting mix of water, silt and decomposed vegetation. The project was a success and the water table was found to sit at 7m below ground level.
Glen Horstman is LMD's Sales Manager:
'I really enjoy those projects which force us to think hard about the best solution; to be a little creative. Our team on site worked closely with the client throughout the project and deserve great credit for ensuring the Vac-Tron system worked effectively and efficiently in a very different set of circumstances than they would usually encounter.
The client really valued the flexibility of our fleet and our willingness to work out a solution to the challenge he presented us with.'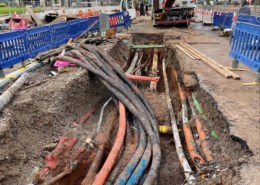 https://lmdvacuumexcavation.co.uk/wp-content/uploads/2021/02/Hagley-Road-040221-scaled.jpg
2560
1920
John Batty
https://lmdvacuumexcavation.co.uk/wp-content/uploads/2019/12/LMDVacuumExcavationLogo2.png
John Batty
2021-02-04 14:01:34
2021-02-04 14:34:04
LMD working on the West Midlands Metro Westside Extension Project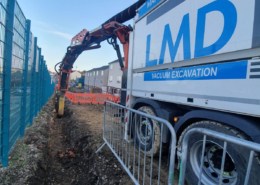 https://lmdvacuumexcavation.co.uk/wp-content/uploads/2020/04/Trench-Yorkshire.jpg
1599
1200
John Batty
https://lmdvacuumexcavation.co.uk/wp-content/uploads/2019/12/LMDVacuumExcavationLogo2.png
John Batty
2020-04-24 17:21:28
2020-04-24 17:22:48
Trenching for a new water main
https://lmdvacuumexcavation.co.uk/wp-content/uploads/2020/04/HV-Cable-Devon.jpg
1200
1600
John Batty
https://lmdvacuumexcavation.co.uk/wp-content/uploads/2019/12/LMDVacuumExcavationLogo2.png
John Batty
2020-04-24 16:57:32
2020-04-24 16:57:32
Exposing HV cable on a housing development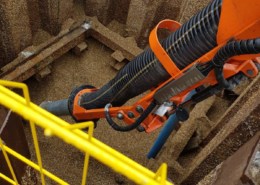 https://lmdvacuumexcavation.co.uk/wp-content/uploads/2020/04/London-Deep-Excavation.jpg
1600
1200
John Batty
https://lmdvacuumexcavation.co.uk/wp-content/uploads/2019/12/LMDVacuumExcavationLogo2.png
John Batty
2020-04-20 12:28:20
2020-04-20 12:28:20
Excavation of trenchless technology launch pit