Report highlights the fundamental role vacuum excavation can play in improving the safety of construction workers.
'Digging up Britain 2020' is a report produced by LSBUD (Linesearch BeforeUdig). The report draws on almost 3 million online searches of LSBUD's online safe digging service, HSE data and information from the Utility Strike Avoidance Group's (USAG) Damages Report.
Section VI of the report looks at the impact of utility strikes. It states that in 2019 alone there were 1,230 safety-related electrical incidents of which 73 resulted in injury to workers. This represents a 7% increase in electrical incidents over the previous year.
In the gas sector, there were 1,248 incidents, a level of incidents that has plateaued over the past four years.
No direct figures are given in the report for incidents in the water sector. This may be because only just over 10% of the UK's water networks are visible to those searching on the LSBUD database. This implies that more than 350,000km of pipes are, '…still at constant risk of being hit.'
We are currently in the middle of the peak period for utility strikes. The report shows that during the Summer months the number of strikes per month averages over 150 per month. The report comments that the reason for this peak is probably due to longer working days, and temporary workers covering for holidays. For reasons not discussed in the report, October is the worst single month for strikes and, in an unwanted record, Tuesday is the most likely day of the week for a strike.
The key take-away from the report is that despite a large increase in the number of searches and the percentage of electricity and gas networks covered by the LSBUD database, the number of safety incidents has remained constant in recent years.
It doesn't have to be this way. Utility strikes could be virtually eliminated if vacuum excavation was specified as the default method for utility and highways excavations, as well as works on housing developments.
If all of us working across the utilities, infrastructure, civils and housing development sectors really do want to put health and safety first then specifying vacuum excavation on our projects is a quick, effective and economic way of making an immediate impact.
You can download a copy of the LSBUD report by clicking on the following link https://bit.ly/2DJaNws or by visiting www.linesearchbeforeUdig.co.uk.
https://lmdvacuumexcavation.co.uk/wp-content/uploads/2021/02/Hagley-Road-040221-scaled.jpg
2560
1920
John Batty
https://lmdvacuumexcavation.co.uk/wp-content/uploads/2019/12/LMDVacuumExcavationLogo2.png
John Batty
2021-02-04 14:01:34
2021-02-04 14:34:04
LMD working on the West Midlands Metro Westside Extension Project
https://lmdvacuumexcavation.co.uk/wp-content/uploads/2020/04/Trench-Yorkshire.jpg
1599
1200
John Batty
https://lmdvacuumexcavation.co.uk/wp-content/uploads/2019/12/LMDVacuumExcavationLogo2.png
John Batty
2020-04-24 17:21:28
2020-04-24 17:22:48
Trenching for a new water main
https://lmdvacuumexcavation.co.uk/wp-content/uploads/2020/04/HV-Cable-Devon.jpg
1200
1600
John Batty
https://lmdvacuumexcavation.co.uk/wp-content/uploads/2019/12/LMDVacuumExcavationLogo2.png
John Batty
2020-04-24 16:57:32
2020-04-24 16:57:32
Exposing HV cable on a housing development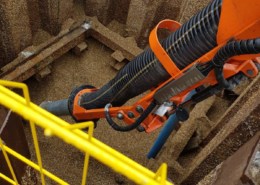 https://lmdvacuumexcavation.co.uk/wp-content/uploads/2020/04/London-Deep-Excavation.jpg
1600
1200
John Batty
https://lmdvacuumexcavation.co.uk/wp-content/uploads/2019/12/LMDVacuumExcavationLogo2.png
John Batty
2020-04-20 12:28:20
2020-04-20 12:28:20
Excavation of trenchless technology launch pit